I looked at my watch. It was 20 past 7. Suchitra yelled "Are you coming or not? I am going to leave."
She picked her bag. I hurriedly turned off the laptop and we both dashed out through the door.
We both signed the attendance register and were inside the lift, the following second.
Suchitra was very angry, placating her wasn't an issue though! A bread pakoda was all it took! So we bought the same and walked the streets of Panaji to finally reach the bus stand. We bade a good-bye to each other. She boarded the Old Goa bus and I boarded the Mapusa bus.
And with Honey Singh screaming at top of his voice "Char bottal Vodka", the wait for the bus to start was long and irritating.
It was very hectic and a hard day at work. I was happy to get a window seat in the bus. But it was still 10 more minutes for the bus to leave which actually seemed to me like eternity.
Suddenly 3 women entered with 2 kids. First I thought they were foreigners, for they had distinctive African features. But the saris they wore created a confusion. Two of those women came and sat besides me, the other in the seat right ahead of me.
And to my surprise, they spoke in Marathi!!!
Then it dawned on me that they were people from the Siddi tribe.
Siddi or Habshi as they are known in India, are the ethnic group that is originally from the African continent.
They were predominantly brought to the Indian subcontinent by the Arab, Portuguese, Dutch and other merchants as slaves. Renowned for their physical strength and supreme loyalty, some of these people escaped from the clutches of their masters and settled in different parts of India, mainly Karnataka, Hyderabad and Gujarat.
Sneha Khanwalkar, the famous Bollywood music director of films like Oye Lucky Lucky Oye, Gangs of Wasseypur Part 1 and 2 to name a few, has dedicated an episode of the series MTV Sound Trippin to the Siddis residing in interior part of Karnataka called Yellapura. It is astonishing to see how well these people have amalgamated in the Indian society, despite preserving their African heritage.
All of these thoughts were making rounds through my head. I noticed that the women suddenly were elevated to celebrity status, everyone was staring at them. Things were fine till they stared, but then some of the people started commenting on their skin color, their curly hair, their thick, overtly pouted lips.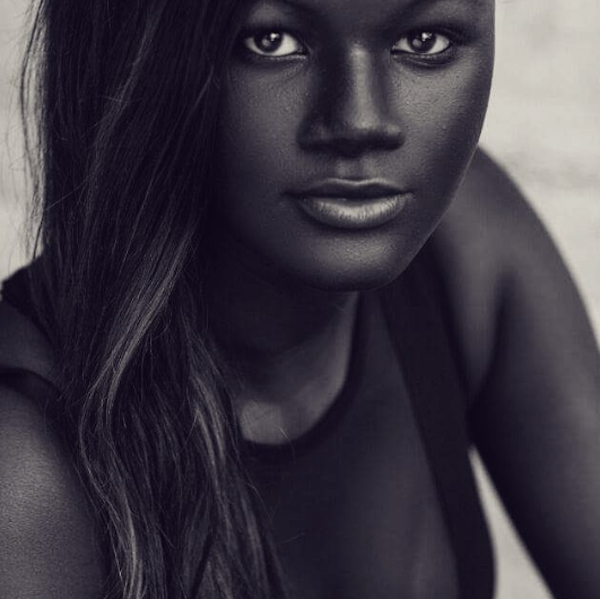 It's not new, I mean we do see such events
We being Indians are not new to this. I mean, lets admit it and stop pretending.
There are innumerable references in our day-to-day life which are very similar to this. Is it new that a South Indian person is being taunted by or looked upon with contempt by North Indian people calling them collectively as "Mallu" or "Madrasi"?
Or a North-East Indian being called "Ching-Chong" or "Chinese" or "Nepali"?
Despite being ruled by Britishers for hundred and fifty years, we are very much obsessed with the skin color, the fair the better they say.
Even after 60 plus years of independence, we are still the same (or should we say the condition is worse?).
We still encounter innumerable matrimonial in daily newspaper wherein being whitish is a taboo!
I wonder how much a father of a dusky or dark-skinned girl has to go through while marrying his daughter.
The statistics say that India is one of the biggest market for the skin lightening creams.
And why not! Our so-called dusky Bollywood stars do promote many of these brands.
When are we going to break free from the definition of so-called "conventional beauty"?
Why do we forget that behind every body there lies a heart which is unperturbed by the color of the body?
2014 Academy Award winner Lupita Nyong'o delivered a speech for an award ceremony, which later became famous as "Speech of Beauty". She spoke about the insecurities and fears, hopes and despair and how she came out of it.
In fact I would advice everyone who feels that they need to be fairer to watch that video.
We Indians, of all, who have gone through the racist torture of the foreign rulers, do this to our very own people.
It just dawned on me that I was about to get down from the bus.
Dejected, probably partly due to lack of guts to confront the people and partly just to remain aloof from the whole situation, I got up and walked towards the door. And realized that some days are truly shitty, for Honey Singh started with his another irritating number.